Description
Sharing Comfort Memorial WebPages are a great new way to share comfort, music and memories online with privacy and freedom from distracting ads.
When a gift recipient visits SharingComfort.com/John-Smith they will find an attractive, quiet space to honor a Loved One's memory and to celebrate their life. They are invited to listen to comforting music and to share memories and/or condolences, as desired. They will see a personalized album cover that mirrors the invitation card they received. Additional (optional) features include a song dedication statement and a link to the Loved One's obituary.
Personalization options include card headings, message, and signature. Please call Henry @ 1-800-252-5954 with any questions or special requests relating to personalization.
Precious Memories Invitation cards are paired with premium (80#, 4.375" x 5.75") green envelopes and sent in green bubble mailers (7.5" x 11") that stand out in any mailbox.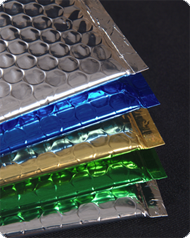 WebPage visitors can also take advantage of excellent videos about grief and loss. These are featured on the SharingComfort menu.
You may also choose to include a physical, personalized CD for those who also listen to music on their CD players.